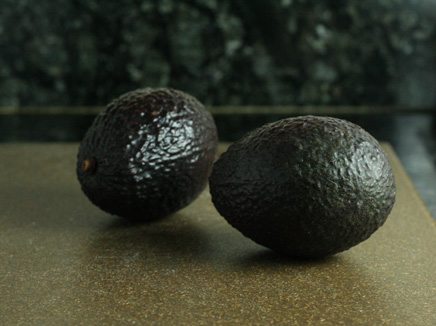 Confession. I just learned that the World Cup only happened every four years. I thought it was strange that this year there was so much hype, and I had remembered nothing about it last year.  I know, I know. I'm sure you are thinking that I must live in a bubble with my head in the sand. To be totally honest, I really didn't know much about the World Cup (besides that it was soccer) until it showed up ALL over my twitter feed recently. Seriously? This is that big of a deal? I really am embarrassed by my lack of knowledge on the subject. Apparently, it is THE most watched sporting event in the world. AND, I actually received an email at work scalding the people that were streaming live videos of the World Cup at the office. It seems that so many people are doing it that our system has slowed to a crawl. Wow. So, maybe I should start paying more attention?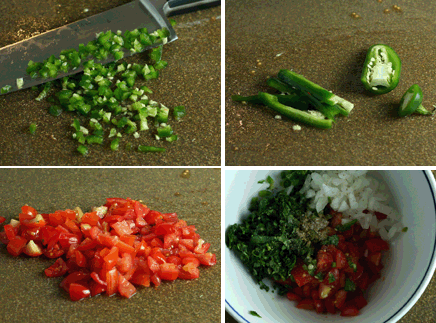 Sporting events make me think of watching parties which make me think of food naturally. Plus, with my recent trips to Texas two weekends in a row (one for a wedding and one for A and I's engagement party), I thought that this might be the perfect time for guacamole. Guac is one of my favorite appetizers. It is easy to whip together, refreshing, and has plenty of good-for-you fats and vitamins. I am always making this with different ingredients and additions. Sometimes I will use red onion instead of white. Sometimes I am feeling spicy and add more jalapeno. And sometimes I will add a bit of lime juice to kick it up.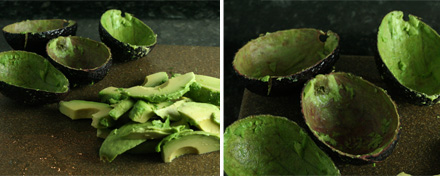 My secret ingredient is lemon juice (which probably isn't really that big of a secret). I find that it really brightens up the guac and does a much better job keeping it looking fresh by slowing the browning process. I have tried many things in the past from keeping the pit in the guac to extra lime juice but this has really worked best for me. The extra lime juice, however, does not work at all in case anyone was wondering. If you do have leftovers, which is rare in my house, then cover the bowl very tightly with plastic wrap, press gently on the plastic to get rid of every bit of air, and pop it in the fridge for the next day.
I'd love to know your secret to great guacamole! Any special add-ins or tricks? Let me know!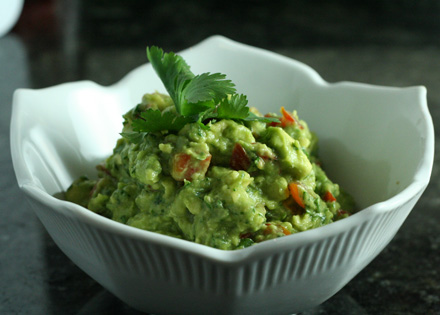 Guacamole
Serves 2
2 avocados
1/2 cup tomatoes, seeded and diced
1/2 jalapeno (or more depending on the heat you like), finely diced
1/4 cup cilantro, chopped
1/4 cup yellow onion, diced
1 small lemon, juiced (or approx. 3 Tbsp. lemon juice)
1/4 tsp. cumin
salt and pepper to taste
Mix diced tomatoes, jalapeno, onion, cilantro, lemon, and cumin in a bowl. Halve avocado and cut into very large chunks. With a fork, gently mix avocado with tomato/onion mixture until desired consistency is achieved. I like my guacamole on the chunkier side but keep mixing if you like a smoother guac. Season with salt and pepper to taste. Adjust flavors by adding more cilantro, lemon, cumin, or even jalapeno until you achieve perfection!
Garnish with cilantro or queso fresco cheese (or feta) and serve with tortilla chips.
Optional accompaniments: Sour cream, salsa, hot sauce, queso, fresh tortillas, limes, and/or margaritas!