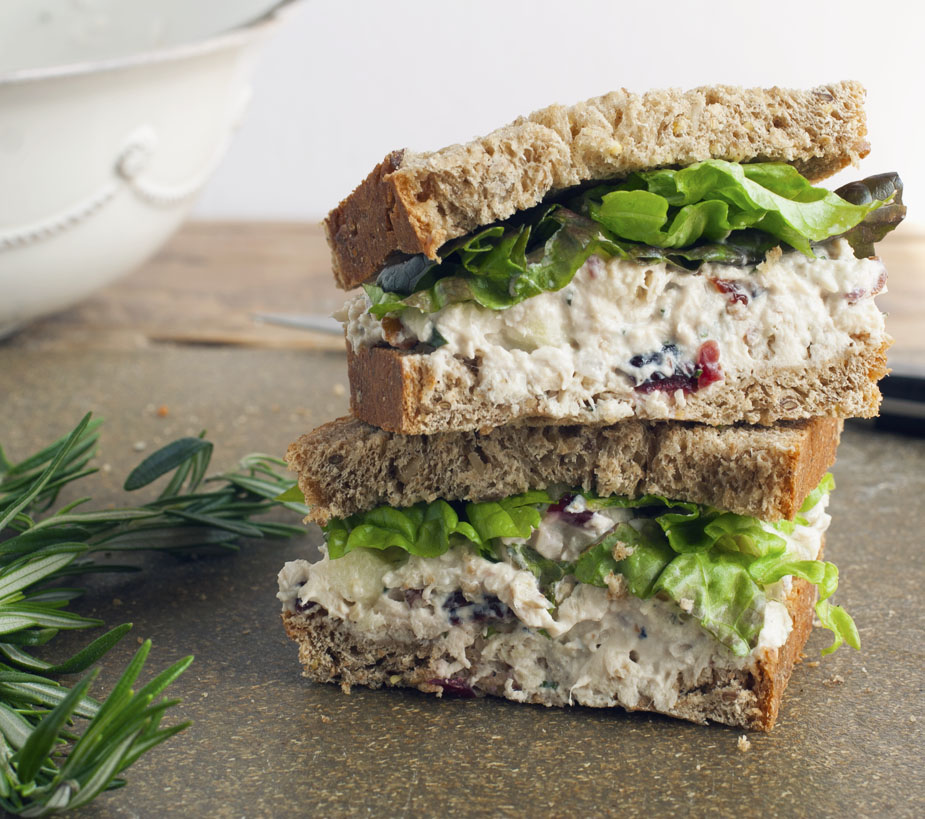 My all-time favorite chicken salad has to be the cranberry chicken salad from Celebrity Cafe & Bakery in Dallas. I still hold a special place in my heart for Wrightsville Beach, NC's best at Robert's Market (in both regular and low-fat), but Celebrity's crunchy, sweet cranberry version wins by a landslide. When I lived in Dallas, my office was conveniently located around the corner from Celebrity in Highland Park Village. At least once a week, I picked up the cranberry chicken salad, changing it up a bit each time by ordering either the sandwich version or the salad version (you know, when I was trying to be "healthy").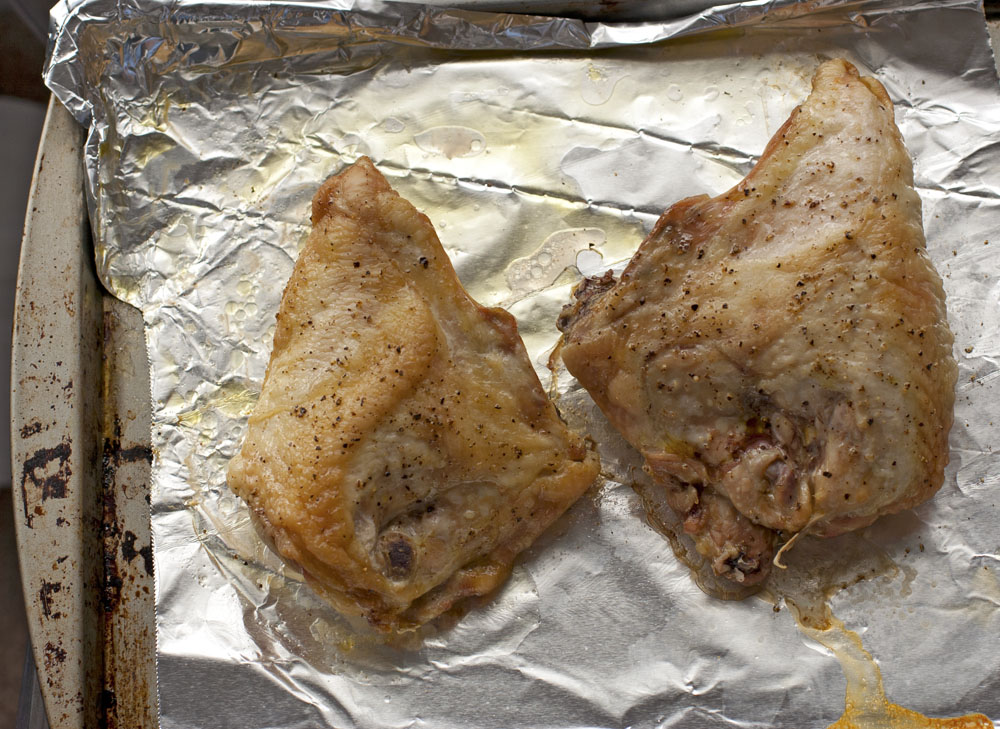 I'm sure you can imagine how tough the past two years have been without my weekly cranberry chicken salad fix. And after almost two years of living on the east coast, I decided to take a stab at recreating it. A few tweaks later, I'm pretty sure I hit the jackpot. I didn't include celery because raw celery isn't my thing, but it certainly would be good in this salad if you can't imagine your chicken salad without it. Plus, Celebrity includes celery in theirs if you are concerned with being authentic to the origina
Here is where my recipe really diverges from the original inspiration. I lightened mine up with greek yogurt because I always always have greek yogurt in my fridge. In fact, I substitute it in tons of things because I love that it is tangy, light, and good for you, too! A last minute addition of rosemary added just the right amount of herby flavor making this sweet salad super savory. Serve over mixed greens dressed lightly with olive oil and lemon or on your favorite sandwich bread.
Now, I just need to figure out how to make those famous Celebrity iced cookies…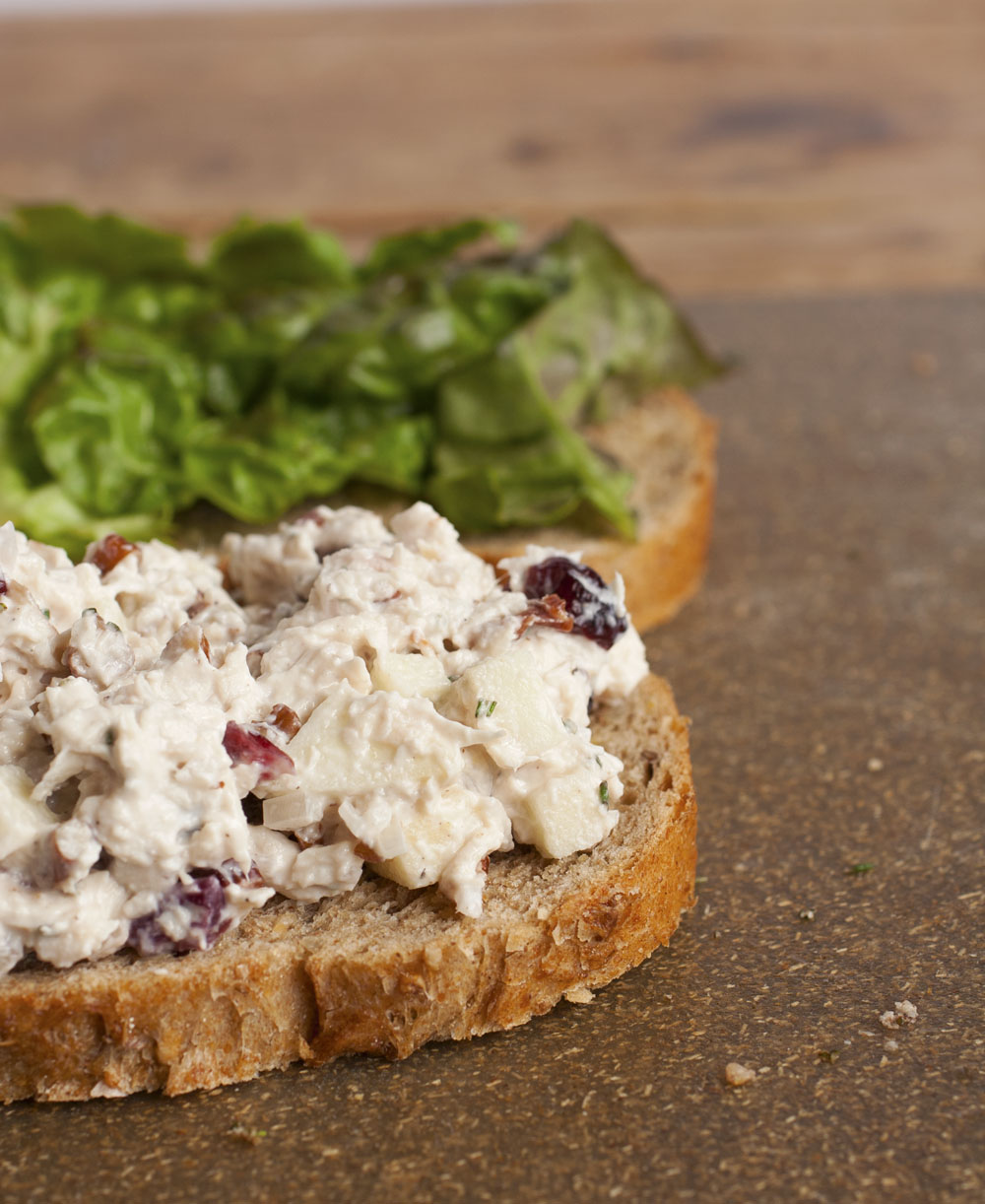 Cranberry Pecan Chicken Salad
2 chicken breasts (bone-in, skin-on)
1/4 cup pecans, toasted and roughly chopped
1/3 cup granny apple, diced into small chunks (1/4-1/2 inch)
1/2 cup dried cranberries, roughly chopped
1.5 tablespoons shallot, minced
1/3 cup Greek yogurt
2 tablespoons light mayo (I use Duke's but use your favorite)
2 tablespoons apple cider vinegar (or champagne vinegar)
1 tablespoon rosemary, minced
Preheat oven to 375 degrees. Rub chicken breasts with olive oil and season with salt and pepper. Roast for 35 minutes until chicken is cooked through. Set aside to cool.
Once chicken is cool enough to handle, remove skin and cut chicken breast off the bone. Shred chicken breasts using your fingers or two forks or dice with a knife to about 1/2 inch cubes.
Mix together greek yogurt, mayo, apple cider vinegar, and rosemary.
In a large bowl, combine, shredded chicken (about 2 cups), pecans, shallots, green apple, and cranberries. Toss with dressing until well combined.
Season to taste with salt and pepper. Chill for at least an hour until ready to serve.
You can now subscribe to Plum Pie via email, RSS, or bloglovin!