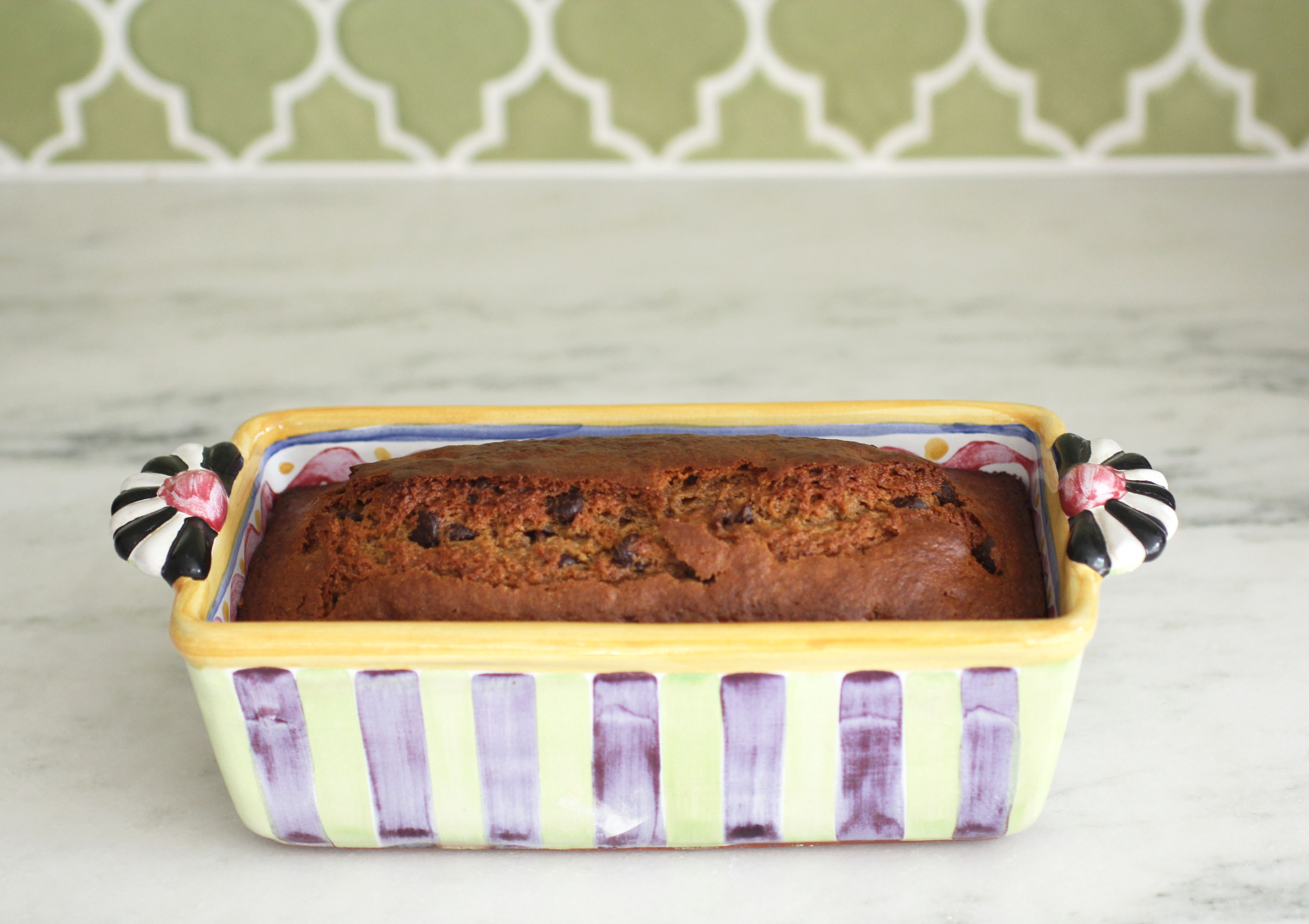 Something about cooler weather makes me want to get in the kitchen and bake! Which is great news for Andrew the H since we have been eating way too much takeout since G was born almost SEVEN months ago! The bad news for Andrew is that the first thing I crave in the fall is pumpkin bread. He says every year that he does not like pumpkin, and every year, I try to convince him that yes, yes he does like it. It's like groundhog day. I bake loaf after loaf of pumpkin bread. I say "Andrew, try this one. I think you will like it." I add chocolate chips. "Really. You will definitely like it this time. It has chocolate!!" I pack snack bags of pumpkin bread for him to take to work only to find it months later in the backseat of his car. I mean…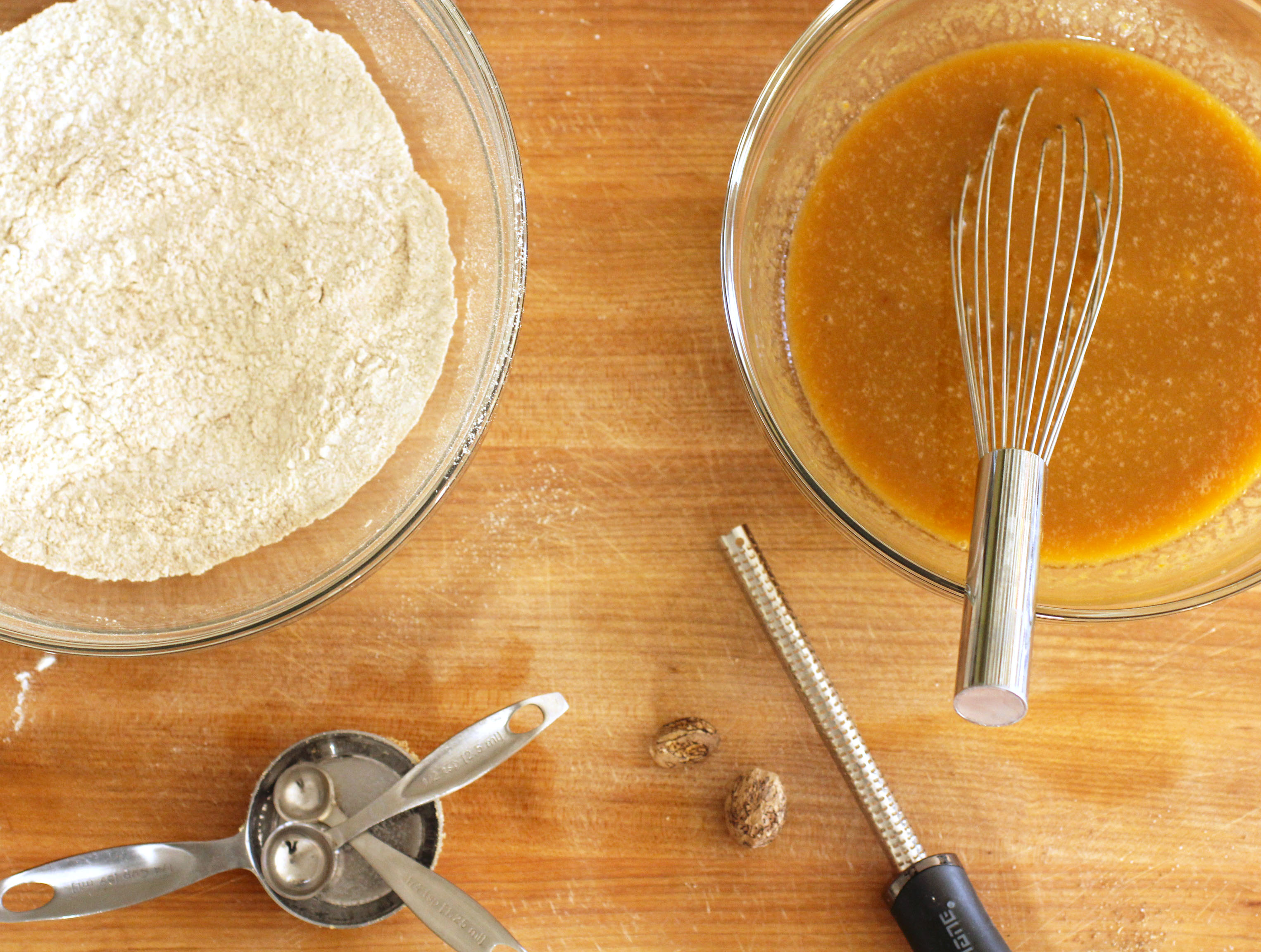 Then I start wondering, is it me? How can I love someone so much who just doesn't like pumpkin bread? Do we have anything in common? Because really, how can you not like pumpkin bread? It has chocolate chips! And cinnamon!!
So, here we are again. I have already eaten half the loaf of pumpkin bread. This year, I "lightened" it up with greek yogurt and extra dark chocolate because I have come to realize that I might just be the only one eating it. And it is amazing. Cinnamon-y, chocolate-y, pumpkin-y goodness.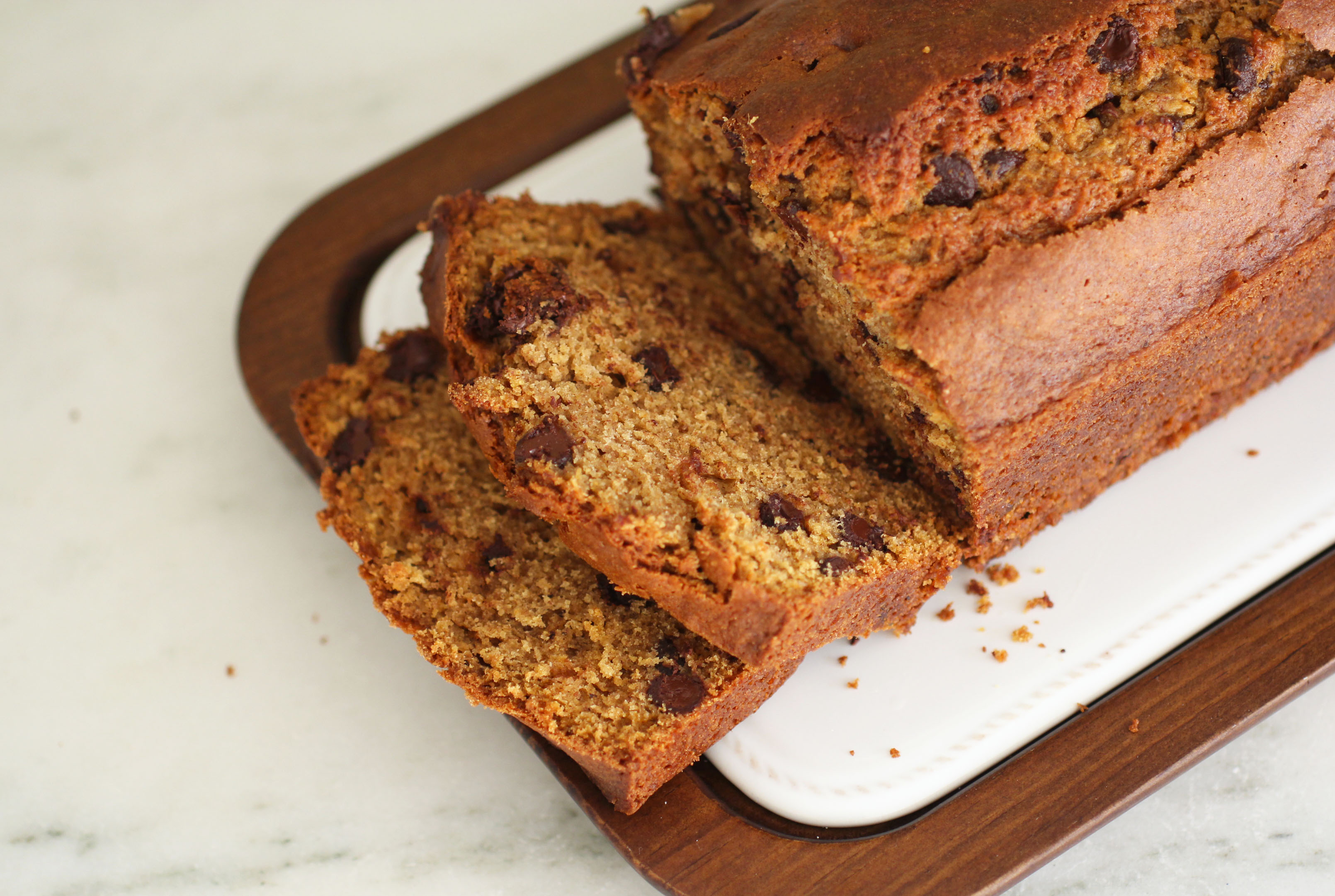 In honor of pumpkin season and fall, we took our little pumpkin to the pumpkin patch over the weekend with the rest of the city of Dallas. We spent the better part of the hour screaming "beep, beep!" or "hey, pretty girl" to get a smile out of G. Sometimes, I think she just takes pleasure in seeing us look like fools. And we fall for it. Every time. Isn't she a munchkin??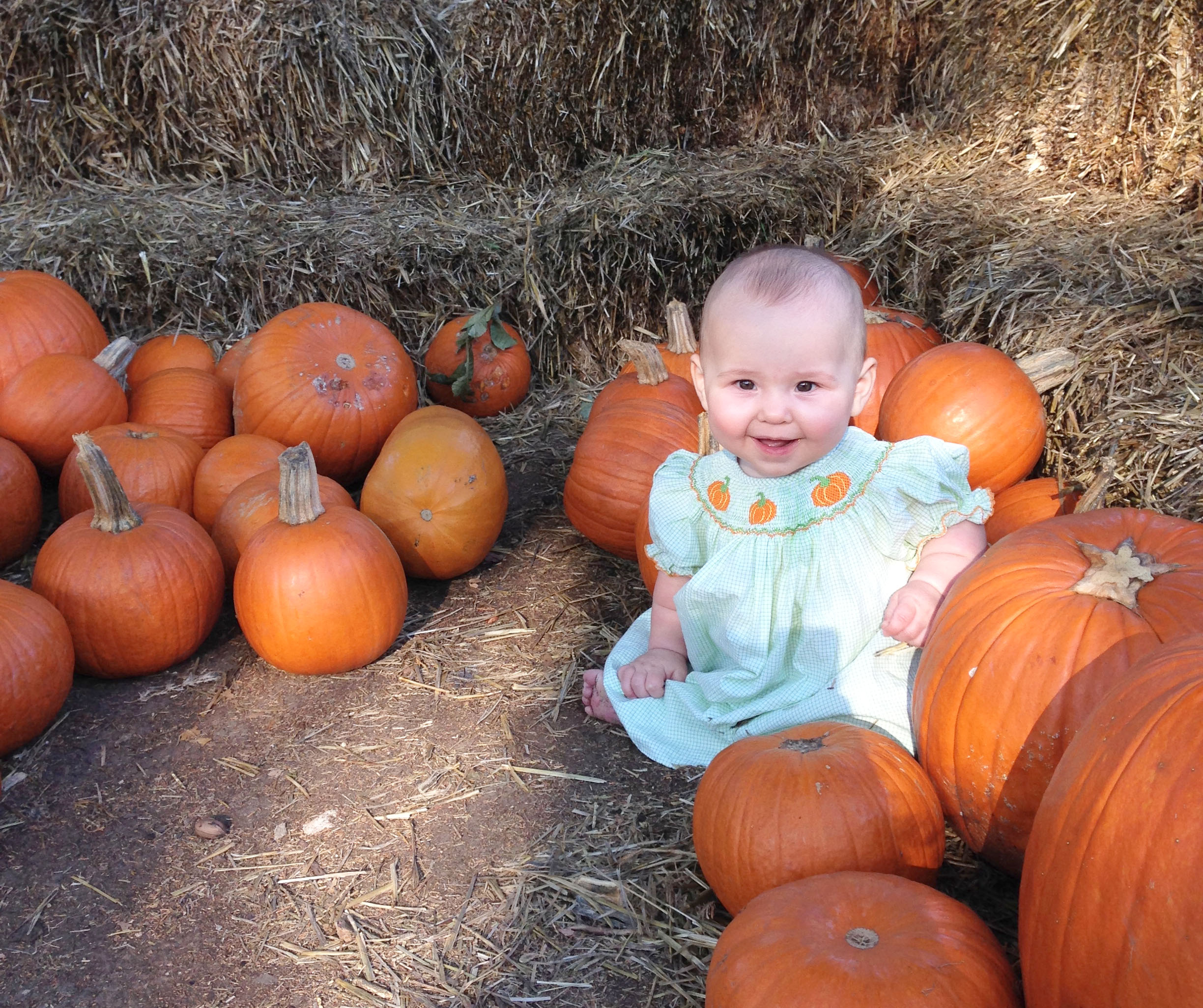 Pumpkin Chocolate Chip Bread
Notes: If you want to cut down on the number of ingredients, you can use all white sugar and 1 3/4 cups of all-purpose flour. Adding spelt flour makes me feel "healthier" so I try to sub it when I can. I also add heaping teaspoons or tablespoons of the spices. The more the merrier in my book!
2 eggs
1/4 cup greek yogurt
1/4 cup coconut oil (can substitute vegetable)
1/2 cup pumpkin puree
1/3 cup water
1 tsp vanilla
3/4 cups white sugar
3/4 cups light brown sugar
1 1/4 cups all-purpose flour
1/2 cup spelt flour
3/4 tsp salt
1 tsp baking soda
1 tsp cinnamon
1/2 tsp nutmeg
1/8 tsp ginger
1/4 tsp cloves
1 cup semisweet chocolate chips
Preheat oven to 350.  Spray 3 mini loaf pans or one large loaf pan with cooking spray and set aside.  Combine in a large bowl the pumpkin puree, oil, eggs, water and sugar.  In a separate bowl sift together the flours, baking soda, salt, cinnamon, nutmeg, ginger and cloves.  Add the dry ingredients to the pumpkin mixture and stir gently until blended.  Pour into loaf pans.  Bake for 40-50 minutes in the large loaf pan or 25-30 minutes in the small loaf pans (or until tester comes out clean).