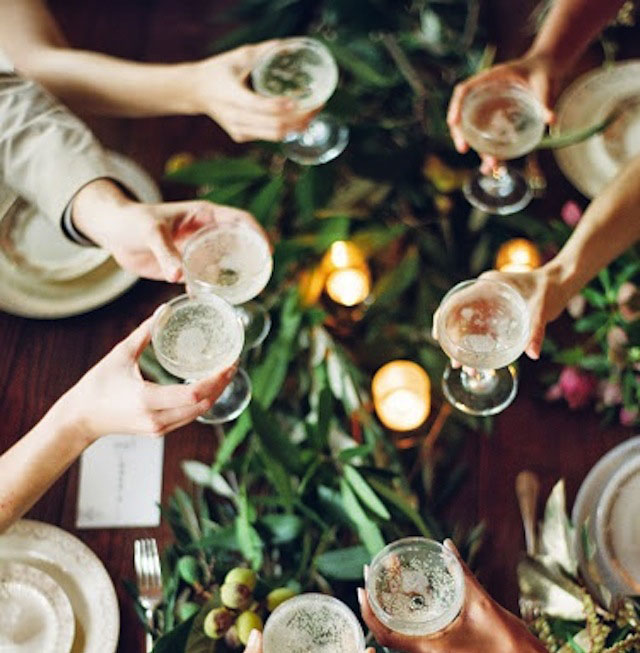 Christmas morning has always been my favorite part of the year. I have such fond memories of waking up with my sister, often before sunrise, to dig into our stockings. Now, I prefer to sleep in until the sun comes up, but Christmas morning is still my favorite. I love snuggling around the fire in my Christmas pjs, slippers, and a cup of hot tea. We always have a delicious breakfast spread before we unwrap all of the presents under the tree. This year will be the most special as it is our first Christmas with Gracie. I know that she doesn't understand Christmas yet and certainly won't be unwrapping her own presents, but I can't wait to see her face when she sees all of the wrapping paper and ribbons and tissue to play with. I can't wait to start new traditions and celebrate old ones with my precious baby girl.
If you are looking for last minute brunch inspiration, here is a menu that your entire family will love. What is your favorite Christmas morning treat?
CHRISTMAS BRUNCH MENU
Sausage, Apple, and Cheese Biscuit Breakfast Casserole
A super easy breakfast casserole that must be made the day before. Wake up, pop in the oven, and you are done!
Another Breakfast Casserole Favorite: Sausage and Kale Breakfast Strata
Fruit Kabobs
Skewer your favorite fruits on wooden skewers for pretty presentation and easy eating. Keep berries whole and cut large chunks of your other favorite fruit such as melon, pineapple, clementines, mango, etc.
Cinnamon Sugar Messy Bread
A homemade version of one of my childhood favorites: monkey bread!
Christmas Morning Muffins
Easy orange muffins studded with dried cranberries and chocolate topped with cinnamon sugar.
Cheese Grits
A southern brunch staple.
Beverages:
Bloody Mary Bar
Mimosas
Coffee
Hot Chocolate
Image via