Holiday party season is in full swing, and if you plan on entertaining in your home, there is no better time to get your bar in order. I've put together a list of the must-have items for your year-round entertaining needs. From glassware to bar tools to liquors and mixers, here are the boozy basics for the perfect party!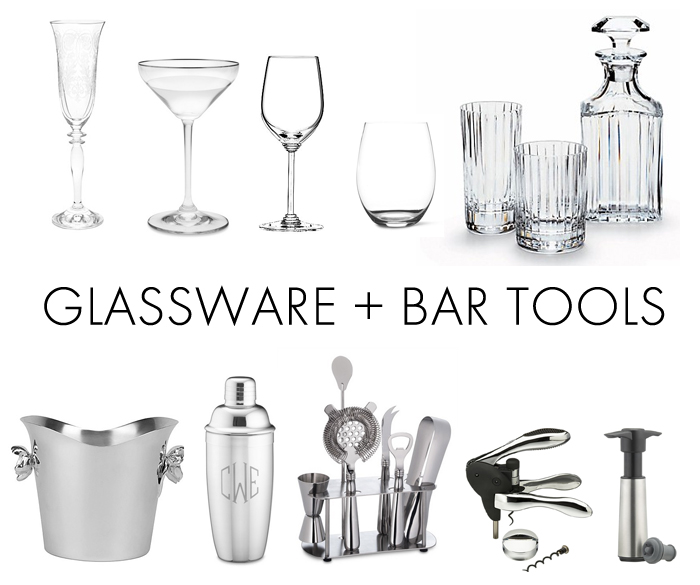 Champagne Flute \\ Martini Glass \\ White Wine \\ Red Wine \\ High Balls, Lo Balls, Decanter \\ Ice Bucket \\ Cocktail Shaker \\ Bar Tools \\ Wine Opener \\ Wine Saver
Champagne Flutes. I am a bubbly girl. These are a necessity.
Wine glasses. I use the same glass for both white and red but you can certainly get glassware for both varietals. If you entertain at home, invest in 8 to 12 of each.
High balls, tumblers, decanter. Depending on your entertaining style, I suggest picking up 6 to 8 of both short and tall glassware.
A beautiful Ice Bucket.
A Cocktail Shaker for all of those fancy drinks you will be making!
Bar Tools (Bar Spoon, Muddler, Jiggler, Cocktail Strainer) in case you are feeling a little fancy.
The BEST Wine Opener.
Nothing beats this Wine Saver. Seriously. Can't live without it.
THE SPIRITS.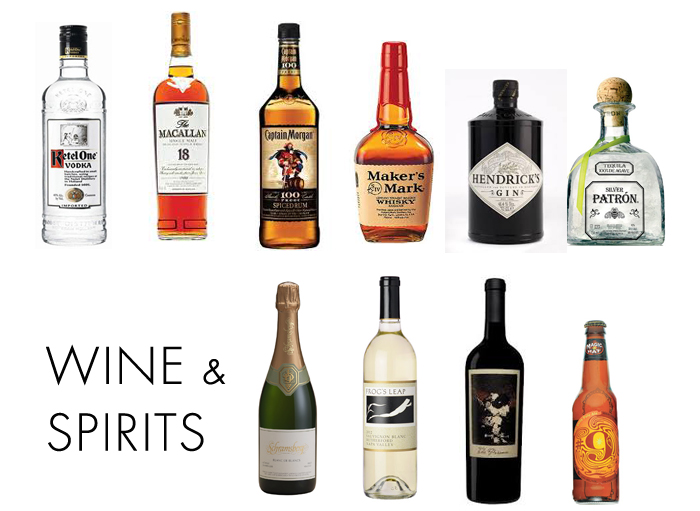 ALCOHOL ESSENTIALS:
– Vodka
– Scotch
– Rum
– Bourbon
– Gin
– Tequila
– White Wine
– Red Wine
– Beer
MIXERS:
– Tonic
– Soda
– Freshly Squeezed Juices: Orange, Cranberry, Grapefruit
– Lemons
– Limes
THE EXTRAS: LIQUEURS (My Favorites)
– St. Germain – to spike your champagne, of course
– Cointreau (or Triple Sec) for Margaritas and such
– Grand Marnier
More Stock the Bar Ideas: