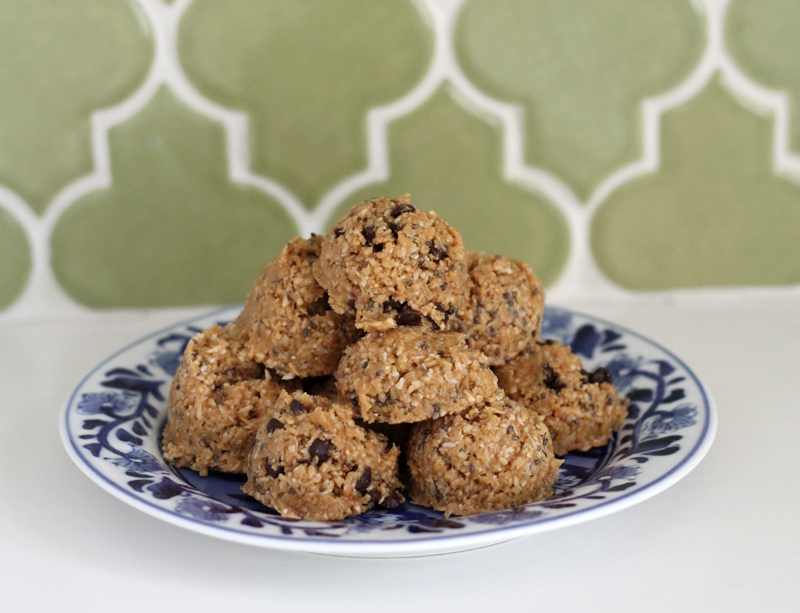 Well last week just wasn't my week. On Tuesday, the AC died. Yep. The joys of home ownership. So while the repair people were quick to tell us that we needed an entirely new air conditioning system, they couldn't replace the unit for an entire week. That's right. No AC with a forecast in the mid-eighties (and one in the low nineties) for the next seven days.
I know, I know. It could be much worse! But with a baby in the house now, overheating is not really an option. And turning on the oven or the stove was also out of the question. I'm sure that many of you are thinking that it is way too early to be thinking about no cook recipes, but most of you are not living in Texas with no AC! When I came across these peanut butter bites, they fit all of the criteria I was looking for: no oven or stove needed, super quick and easy, and relatively healthy (or that is what I am going with at least!).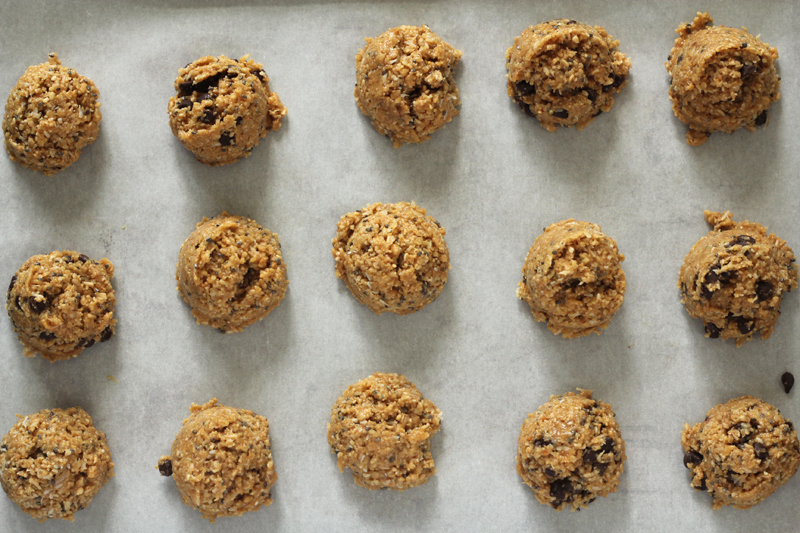 I am always look for nutritious, filling finger foods for Grace (and me!), and these fit the bill! These pack a peanut butter punch and are full of protein and good for you grains. For the adult version (or older toddler version), throw in some mini chocolate chips. These bites are perfect for that mid-afternoon sweet tooth without making you feel super guilty for indulging. Enjoy!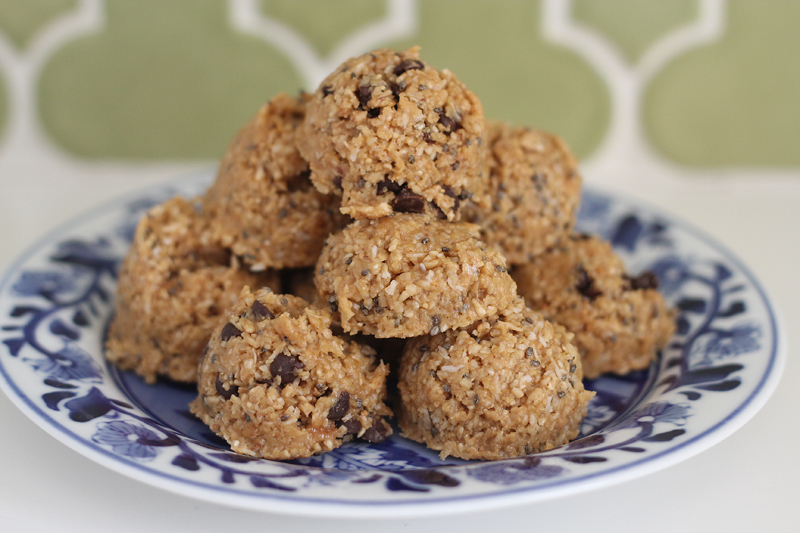 No Bake Peanut Butter Bites
Inspired by Weelicious and Gimme Some Oven
[Makes 20-24 bites]
1.5 cup quick steel cut oats
1/2 cup peanut butter (I use a natural version; you can also substitute other nut or seed butters)
1/3 cup honey
1/2 cup coconut flakes, unsweetened, lightly toasted
1 tablespoon chia seeds
2 tablespoons ground wheat germ or flax seed
1/4 cup mini chocolate chips (for adult version)
Line a half sheet pan with parchment paper.
Grind oats in a food processor or Vitamix blender. If making the adult version, you can leave half of the oats whole. Mix together peanut butter and honey. Mix the remaining ingredients in a large bowl until blended.
Using a mini ice cream scoop or spoon, form small balls (about 1 tsp) out of the mixture and place on the sheet pan. Chill in the refrigerator for at least 30 minutes.
To Freeze: Place bites on a sheet tray into the freezer for 30 minutes. Remove, place in a ziplock bag, and put bag in freezer. Will be good for up to 3 months.