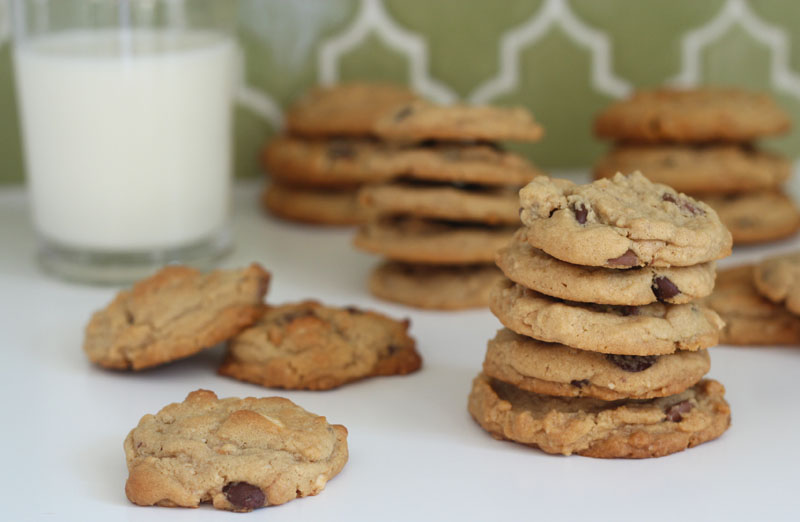 Thanks to my friend Jill, your search for the best cookie on the planet can now end. This is the perfect cookie for the person that can't decide on peanut butter vs. chocolate vs. oatmeal. NOW, you don't have to! We didn't even stop at one kind of chocolate chip because that would be way too boring. These treats have six, yes six kinds of chips.
Butterscotch (trust me), white chocolate, dark chocolate, semisweet chocolate, milk chocolate and of course peanut butter chips are mixed into a peanut butter oatmeal cookie base. Something delicious in every single bite.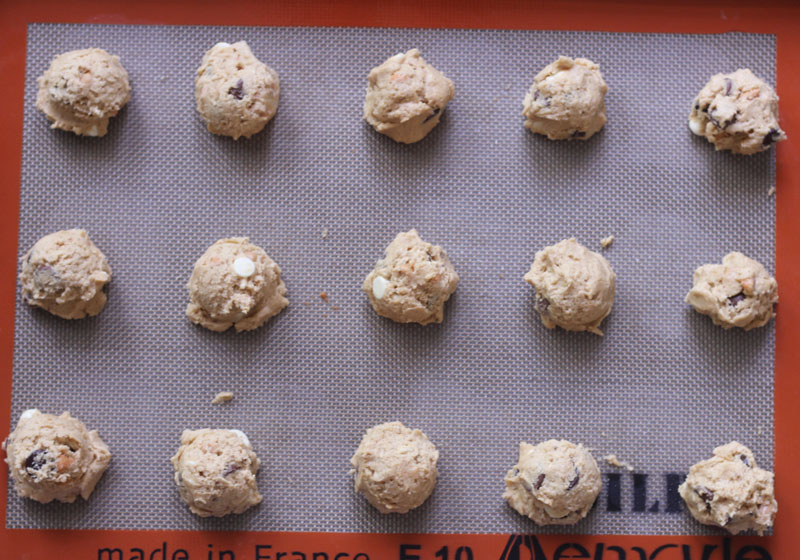 This recipe makes a ton of cookies so bake them all and hand them out to your friends, coworkers, teachers, or neighbors OR freeze a few of the pre-baked cookie balls (on a sheet tray first) and save for a rainy afternoon when only a warm, gooey chocolate-y six chip cookie will do.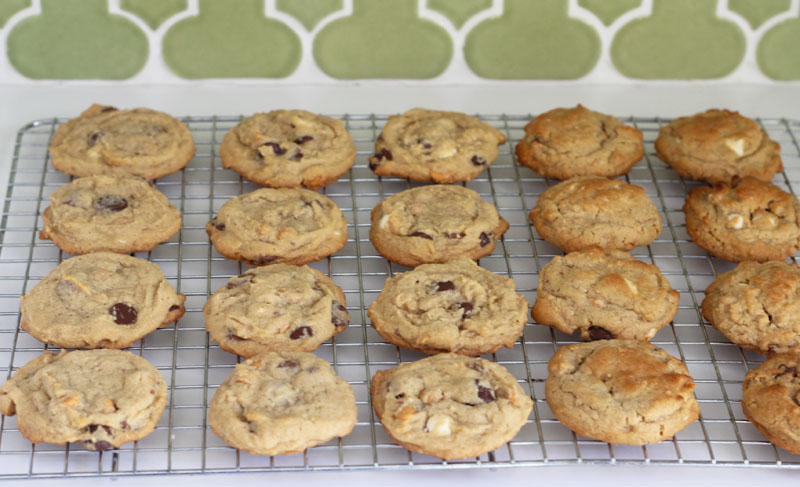 Peanut Butter Oatmeal Butterscotch Chocolate Chip Cookies (OR The BEST Cookies You Will Ever Eat)
Makes 48 cookies
1 cup unsalted, sweet cream butter, softened at room temperature
1 cup smooth peanut butter (I use all-natural, whole foods brand)
1 cup granulated sugar
2/3 cup dark brown sugar (packed)
2 large eggs, room temperature
1 tsp vanilla
2 cups all-purpouse flour
1 cup old fashioned oats
2 tsp baking soda
1/2 tsp kosher salt
2/3 cup milk chocolate chips
2/3 cup semi-sweet chips
2/3 cup peanut butter chips
2/3 cup white chocolate chips
2/3 cup butterscotch chips
2/3 cup dark chocolate chips
Preheat oven to 350°.
Using a mixer, cream together softened butter, peanut butter, sugar, and brown sugar until fluffy and sugar is dissolved. Add eggs, one at a time, and mix to combine. Add vanilla and mix to incorporate.
Mix together dry ingredients: flour, oats, baking soda, and salt. Pour dry ingredients into mixer and turn mixer on low to combine. Combine all of chips in your dry ingredient bowl and mix in to cookie batter on low or by hand.
Using a small ice cream scoop or tablespoon, scoop onto baking sheet. Bake cookies for 10 to 12 minutes. Enjoy!