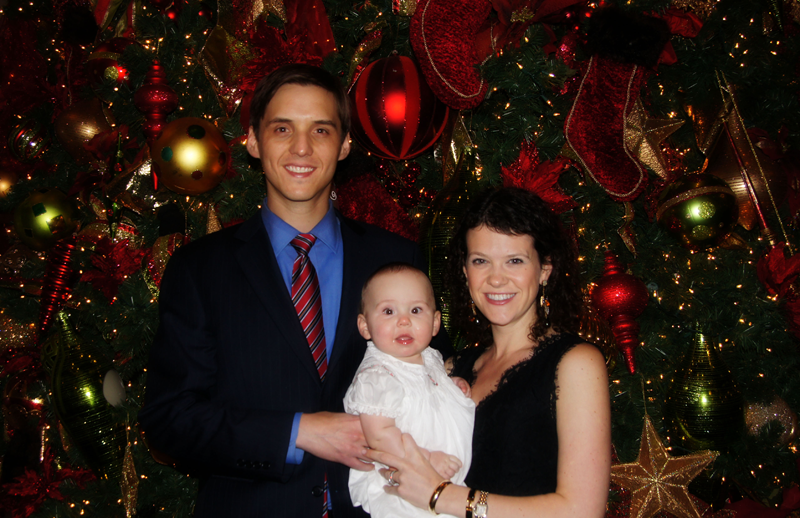 Welcome to Plum Pie! My name is Brooke, and I have always loved to cook. While under house arrest during the 2010 blizzards in D.C., I became fascinated with the food blogging world (I know, where have I been?). In an attempt to archive the recipes I love, practice my camera skills (which need a lot of practice), and brush up on my writing, I decided to start this blog. Because what is one more cooking blog in a world of millions billions, right? That was exactly my thinking.
Why Plum Pie you ask? Even though I do love plums, and I really really love pie, the name has nothing to do with the actual fruit or the dessert. Embarrassingly enough, "Plum Pie" is a nickname that Andrew the H somehow came up with. I know. But I kind of love it and I mean, it is perfect for a food blog, don't ya think? Not to mention the fact that dessert is by far my favorite meal, which makes it even more fitting.
In real life, I have spent the last ten years working in media, marketing, and sales. I currently work for a local digital media site in Texas. Before venturing into the world of digital, I spent many, many years feeding my obsession with magazines. In fact, I have saved every issue of Bon Appetit, Food &Wine, and Gourmet since 2004 (plus Domino, rest in peace). Seriously. And yes, they all accompanied me on the move from North Carolina to Texas, Texas to DC, DC to Charlottesville, and now back to Texas. Call me a hoarder, I dare you.
When I am not working or blogging or eating, you can probably find me hanging out with my main squeeze Andrew, our sweet baby girl Grace and Henry the dog (our 7 year old Maltese).
I'd love to hear from you. Drop me a line with comments or suggestions or even to just say hi at brooke@plumpiecooks.com
Can't get enough Plum Pie?
Follow Plum Pie on Bloglovin
Check out my Instagram
Follow Me on Facebook
Fan Me on Food52: Brooke's Kitchen
Check out my Foodgawker Gallery!
Or check out my Tastespotting Gallery!
While you are at it, check me out at Food Porn Daily, too!
And if you aren't bored of me already, you can check out my column at Honest Cooking.